Evesham presented with Mayor's Wellness Campaign "Healthy Town Award" through the New Jersey Health Care Quality Institute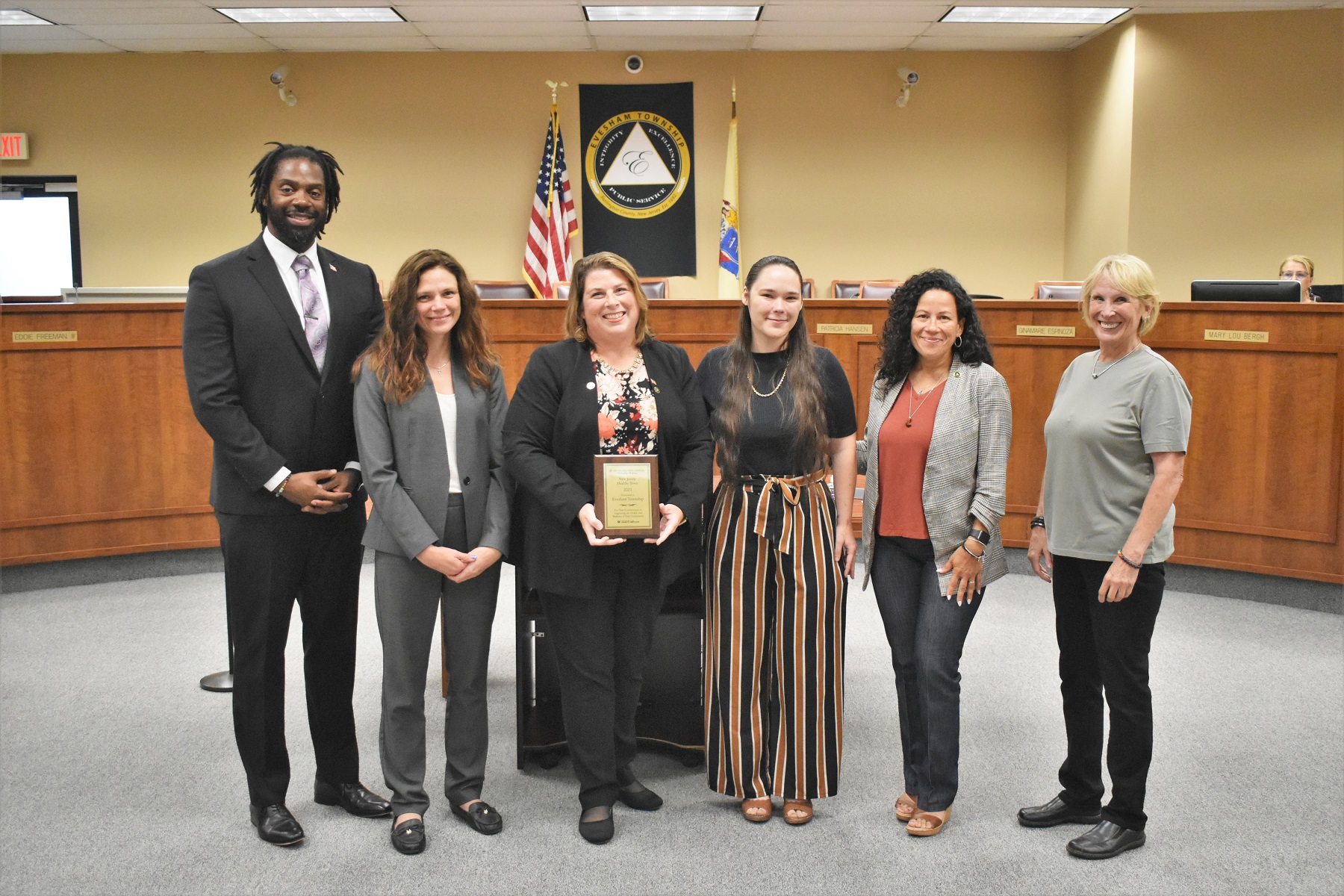 Earlier this year Evesham Township was named as just one of eight "Healthy Town" winners in the 2021 Mayors Wellness Campaign from the New Jersey Health Care Quality Institute. Fast forward to last night's Township Council meeting, and Evesham Township was proud to be officially presented with the award by Katie Bisaha of the NJHCQI.
The Mayors Wellness Campaign (MWC) is a program of the New Jersey Health Care Quality Institute in partnership with the New Jersey State League of Municipalities.
Each year, communities participating in the MWC complete a comprehensive Healthy Town Application outlining the research they've done to identify their community health needs and explaining how they have organized their local MWC committee. The application also highlights the actions the towns have taken to make their communities healthier places to live, work, and play.
Evesham Township has been awarded as a Healthy Town for the second year in a row. The township's MWC programming focuses on a wide variety of health and wellness topics, including addressing food insecurity through an ongoing food pantry, blood drives, COVID-19 testing sites, supports for older adults such as the MWC Conversation of Your Life (COYL) program, and many others. Evesham's continued dedication to responding to community needs results in a dynamic and robust program each year.
"It truly is an honor for Evesham Township to reach the Healthy Town designation for the second consecutive year under the Mayors Wellness Campaign and the Quality Institute," Mayor Jaclyn Veasy said. "I want to thank everyone in Evesham who helped make this great achievement possible, including the residents who give their time to serve on all of our volunteer advisory boards. Their dedication ensures our township always has new and innovative programs to strengthen the physical, mental, and spiritual health of our residents."
Click here to see an outline of Evesham's participation in the Mayor's Wellness Campaign.