Evesham Township named winner of 2021 "Show Off Your City Contest" from NJ Municipalities magazine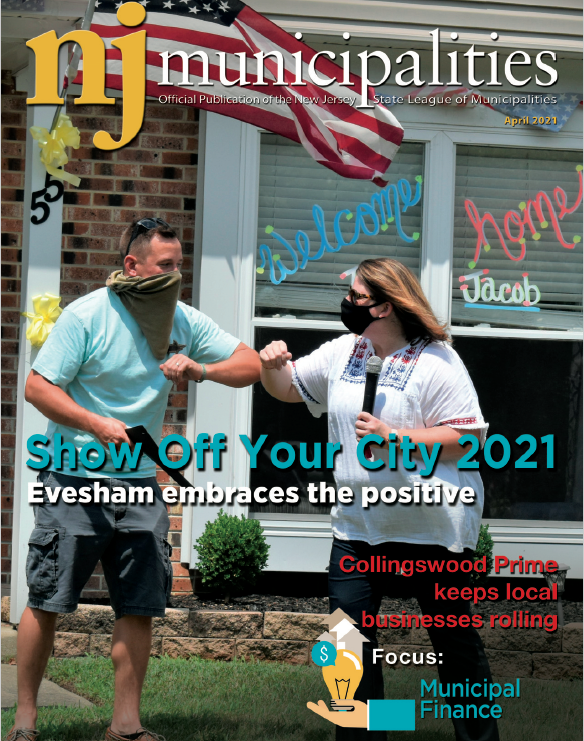 Evesham Township has been selected as the winner of the 2021 "Show Off Your City Contest" for NJ Municipalities magazine!
The winning photo was taken at a surprise "welcome home" event held by Operation Yellow Ribbon of South Jersey back in July for U.S. Air Force Tech Sgt. Jacob Wallace.
The event was the first welcome home event OYRSJ was able to hold after the pandemic began affecting our area in March 2020.
We here at Evesham Township feel the photo was a perfect example of the strong sense of community that defines Evesham.
Pictured is Mayor Jaclyn Veasy literally rubbing elbows with Tech Sgt. Wallace as she thanked him for his service and welcomed him home!