Coffee with a Vet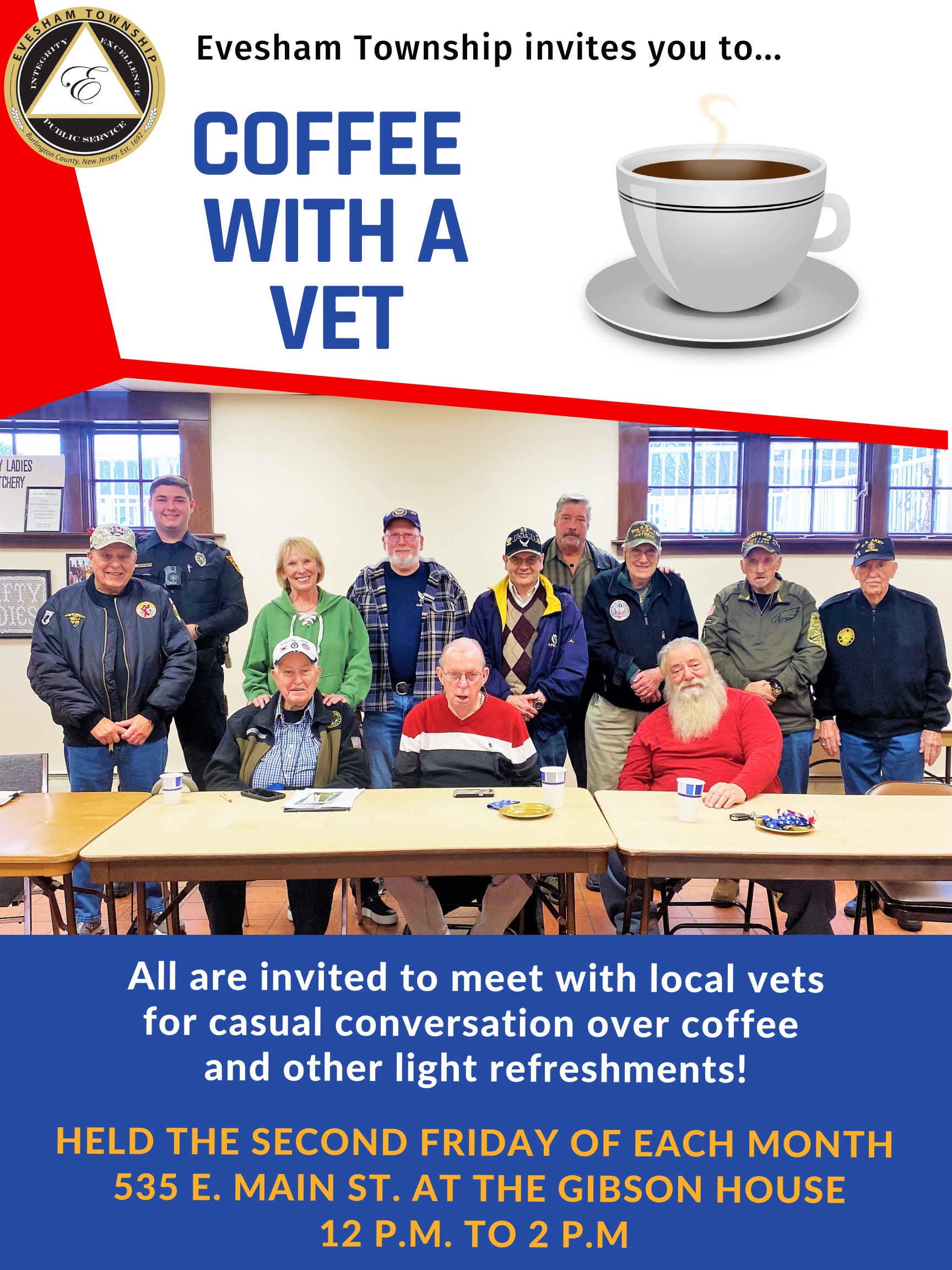 Every second Friday of the month Evesham Township hosts "Coffee with a Vet" from noon to 2 p.m. at the Gibson House Community Center.
All members of our community are welcome to stop by the Gibson House to chat with some of our local veterans. Whether you're a veteran or not, everyone is encouraged to stop in and say hello to these vets! Listen to stories, ask questions, or share your own stories!
These meetings are casual get togethers, completely free to attend, and no registartion is required.
For more information, please call (856) 985-9792. The Gibson House is located at 535 E. Main St.