Veterans Brick Walkway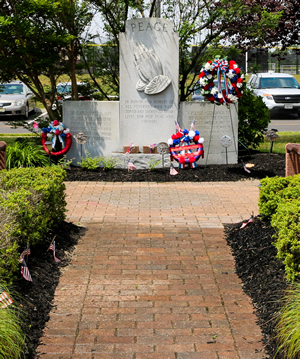 Evesham Township has imparted leadership, character and service as a legacy to its community. That legacy is a shared vision among Evesham Township supporters and partners.
As a Veterans Commemorative Walkway Partner, you can join Evesham in continuing to build that legacy brick by brick. The Veterans Walkway is located at the main entrance of the Evesham Municipal Building, at 984 Tuckerton Road.
The walkway is not only a beautiful addition to the grounds of the municipal complex, but is a unique way for people to honor a military veteran that has touched their lives.
For information or to order a brick download the form below or contact Monica Vandenberg at (856) 985-9792.
Veteran Walkway Form (pdf)