Evesham Police to host annual Trunk or Treat event on Oct. 20 (Rain Date: Oct. 21)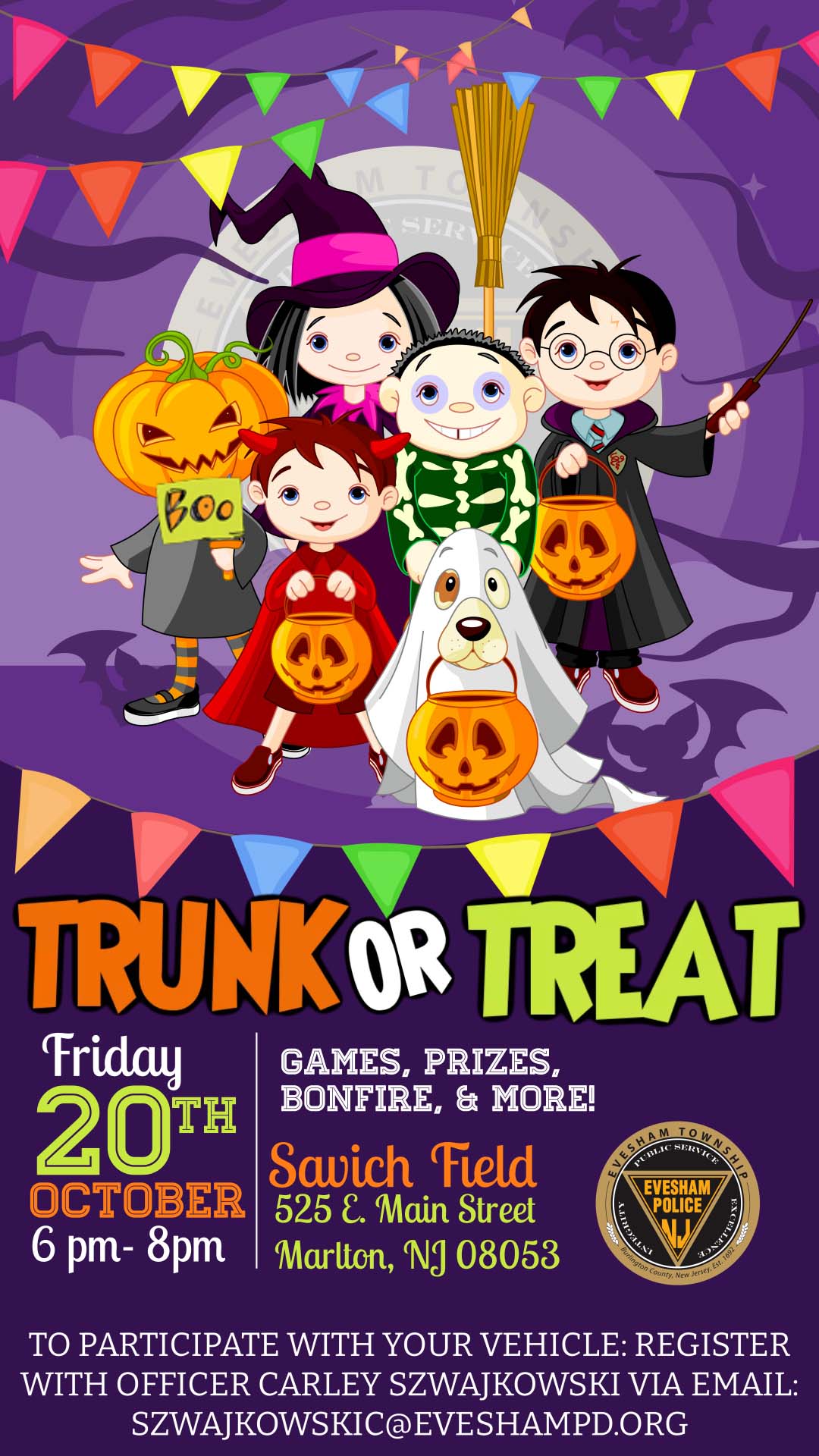 The Evesham Township Police Department's annual Trunk or Treat Halloween Celebration is approaching! Join for a night of games, prizes, a bonfire, and of course, candy!
This year's event will take place on Friday, Oct. 20, from 6 p.m. - 8 p.m., at Savich Field (510 E. Main St.) There will be a rain date of Saturday, Oct. 21, same time and location.
For those who are unable to make it, or wish to support the event, please consider donating to the PD Candy Drive. There will be a box in the lobby of the Police Department (984 Tuckerton Road Marlton, NJ, 08053) for those who wish to donate. Police and Township Officials hope to make this the largest and spookiest one yet!
For those who would like to register a decorated trunk, please email Officer Carley Szwajkowski at: This email address is being protected from spambots. You need JavaScript enabled to view it.