Congressman Andy Kim meets with Evesham Economic Advisory Council to discuss American Rescue Plan, impact of COVID-19 on local economy, and Evesham's efforts to support local businesses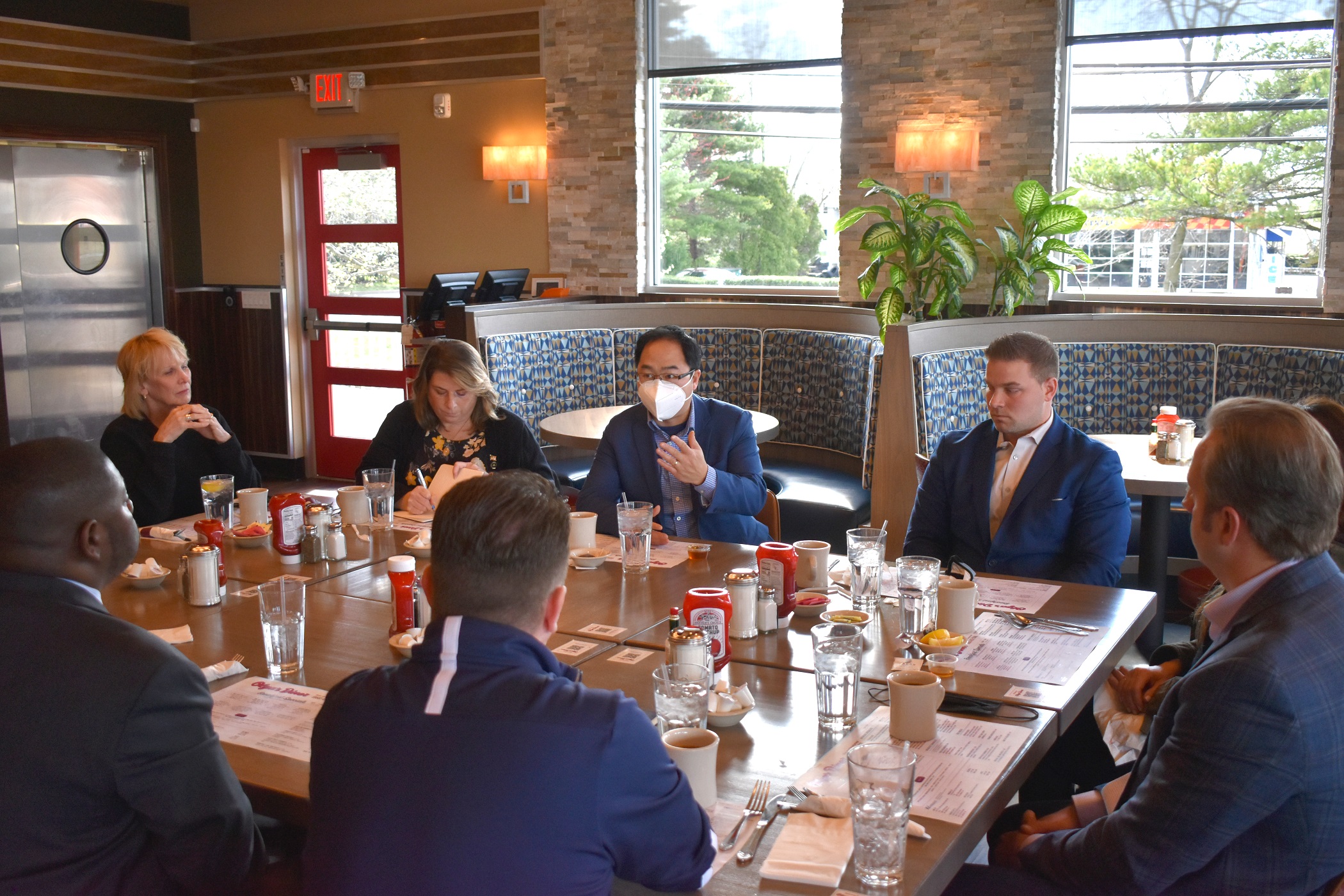 Today Congressman Andy Kim met with members of the Evesham Township Economic Advisory Council at Olga's Diner right here in Evesham Township.
Rep. Kim discussed economic support programs and initiatives in the recently passed American Rescue Plan, and the congressman also listened to those at the table share their perspective on how the COVID-19 pandemic continues to affect our local businesses.
On hand for the meeting was Mayor Jaclyn Veasy, Councilwoman Pat Hansen, Economic Advisory Chair Devin DiNofa and several other members of the Evesham Economic Advisory Council.
Rep. Kim also heard about efforts Evesham Township is taking on a municipal level to help small businesses. Officials discussed the township's monthly "Evesham Shares" webinars for businesses, as well as our Marlton Mondays program that encourages shopping local.
And since today is Monday, don't forget to check out all the great businesses that are a part of Marlton Mondays where you can get 10% off your total purchases! Learn more on our page for Marlton Mondays!